Phew, I finally got the time to take pictures of this dress. I actually got it over a month ago as a present for my birthday. I thought it was so pretty with the color blocking on it and the cool zipper in the back is my favorite. The shape and cut of it are really neat too, i love this sort of vintage imitating cut on dresses and skirts. I was so happy to get it for my birthday and I wore it a few times but didn't get a chance to take pictures until yesterday.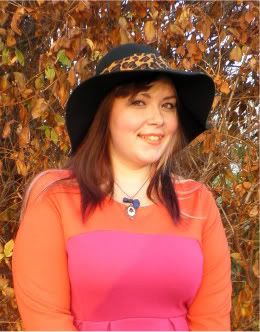 hat,bag,leggins:H&M, Dress: Dorothy Perkins, booties: Deichmann, bandana: present from dee dee
People where staring at me as I was taking these because it was like -1,000,000 C° degrees outside and I was prancing around with my coat off.
OH! and don't forget to enter my
Giveaway
and use the code: THICKTHREADS10 for your -10% coupon!!!
Over and out,
A_Riot