Hey,
It's finally spring time and the sun is shining for the most part. The rain comes and goes, but most importantly everyone is in a better mood. Thank the universe! The winter was so long, I was getting more sick of the grumpy people than of the gray weather.
So in honor of our gorgeous Planet, and her perfect atmosphere, for which we are extremely lucky. The only true home we have, a place we have to take care of because there is no one else who can do it for us. I think...well there is no scientific evidence of anyone else out there, yet. ;) Here are my galaxy leggings and some other stuff :) (these photos where taken a few weeks ago. Thankfully the snow pictured here has melted away by now.)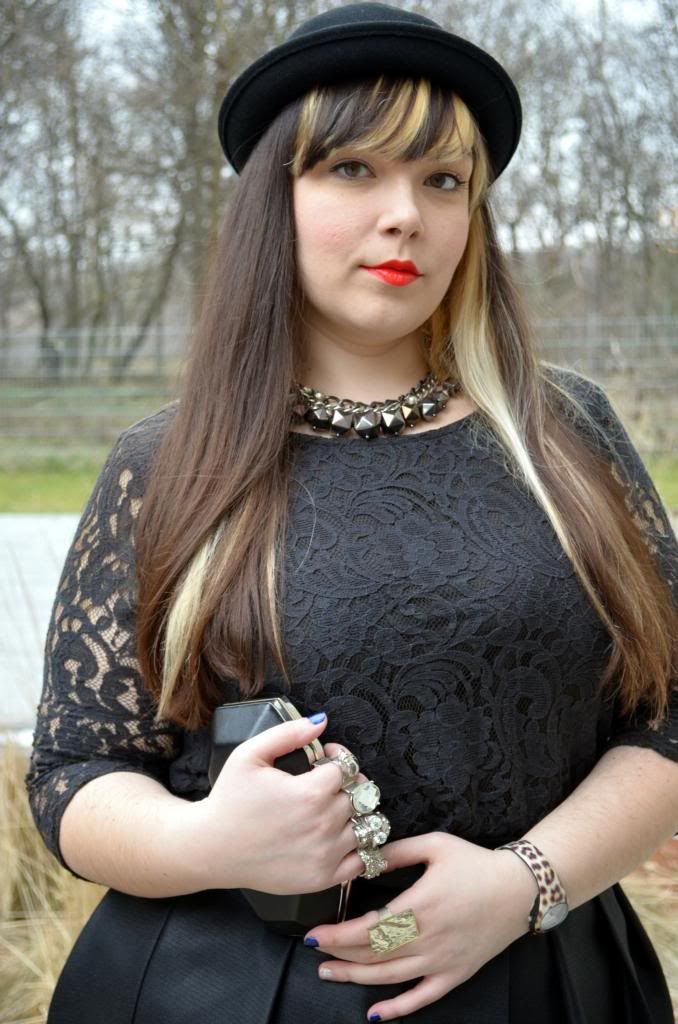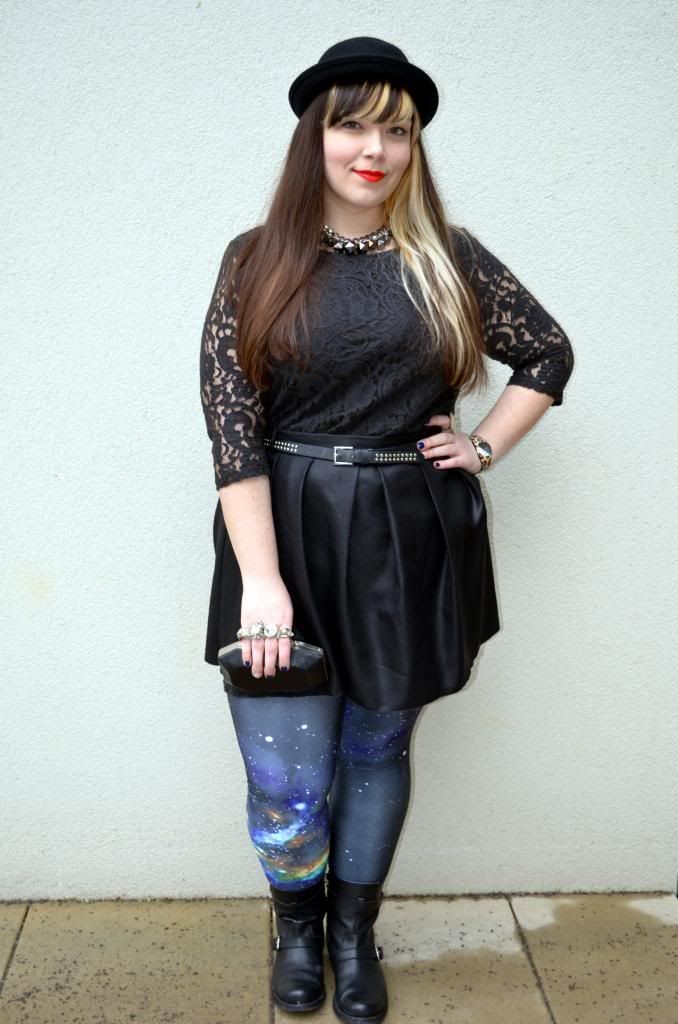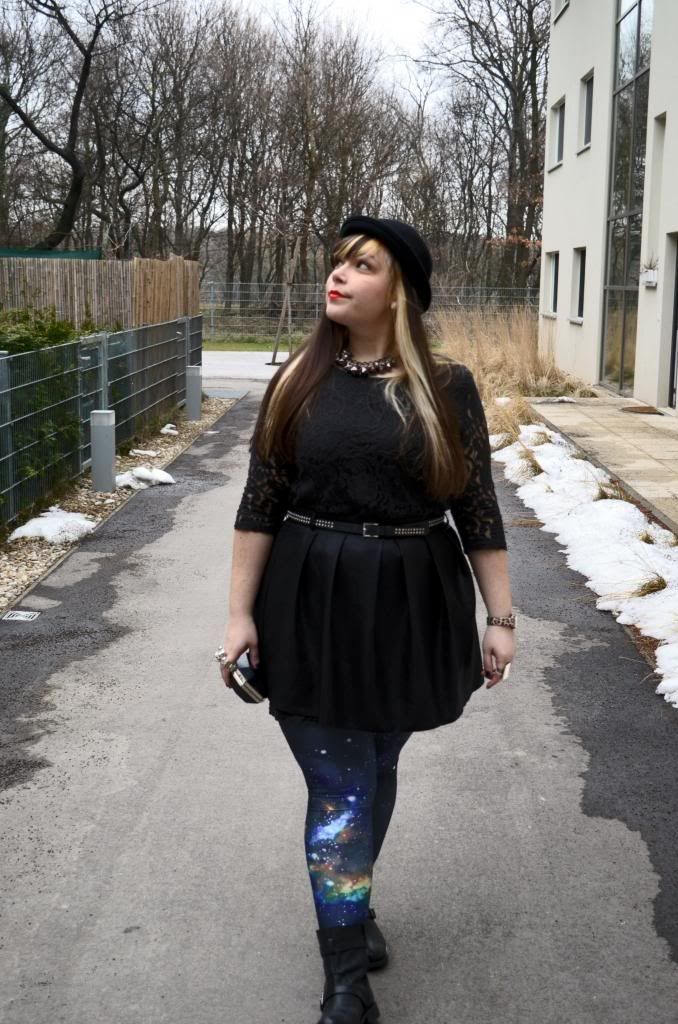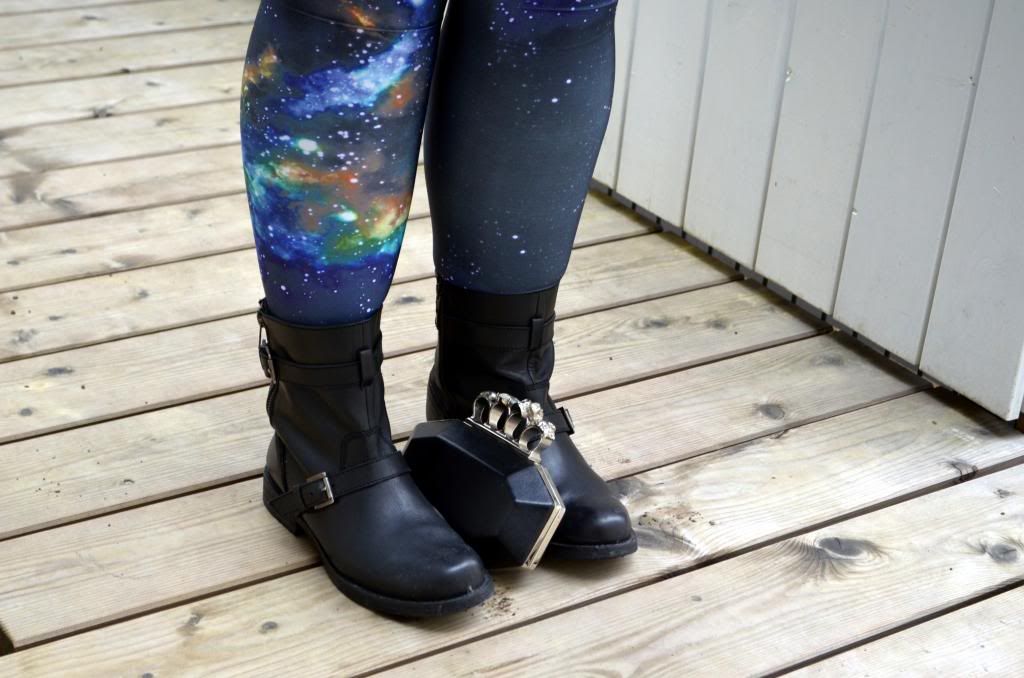 Top&Hat: H&M, Leggings:Romwe, Skirt:Primark, Boots:Springfield. Clutch:Ann Christine
I actually won these on
Stellas
blog a while ago when she was having a giveaway hosted by
Romwe
. Thanks again Stella and thanks Romwe! :) You can also get them at
Domino Dollhouse
in bigger sizes!
I hope you are all enjoying the warmer weather (Unless you live below the equator, then I hope the weather is nice enough either way :) ) And I hope you are feeling super fresh in your spring dresses, showing off your beautiful self.
OH! Speaking of Giveaways!
I was given some tickets to Giveaway. They are for the very funny comedienne Gayle Tufts, performing in Vienna on the 27th of April. So if you are in Vienna during this time and would like to win some tickets, please leave a comment below! Thanks! :)
German:
Ich habe Tickets für die sehr lustige Kabaretistin Gayle Tufts zum verlosen! Falls Ihr in Wien am 27. April seits und Interesse habt, dann hinterlässt bitte einen Kommentar unten! Danke! :)
Congrats to the two ladies who entered the Giveaway! Have fun at the show! :) Mia and Anja!