We have this gorgeous forrest and national park right next door to us. Beautiful trees and squirrels, Does, Bambies, birds, flowers etc. Which I get to look out into every morning from my balcony. I have only been there once so far and I have brough you proof! :) Me and Phil went for a little walk through that beautiful nature and took some pics. On another note: ...... Got a super cute faux leather biker style jaket at
H&M
for -50%!!! I have always wanted a cool biker/rocker style pleather jacket but there are just soooooooo little in big sizes...well ladies...you better go check if they have more left, they are selling like HOT CAKES! I ALSO wanted to show off the green gloves
Ulli
sent me a few months back because I just LOVE them so much!
Oh! and I found this amazing new plus size Clothing store, They are called "
Domino Dollhouse
" I fell in absolute love with the clothes there! I just barely ran across them even though I have been following the creators blog
Chubble Bubble
for a while now, because well, shes awesome. you'll see what I mean when you go check out her clothing store. They are actually having a sale right now. Their clothes are just TO.DIE.FOR! So go and hurry while the sale lasts!
It's Magic! How did I do it? :P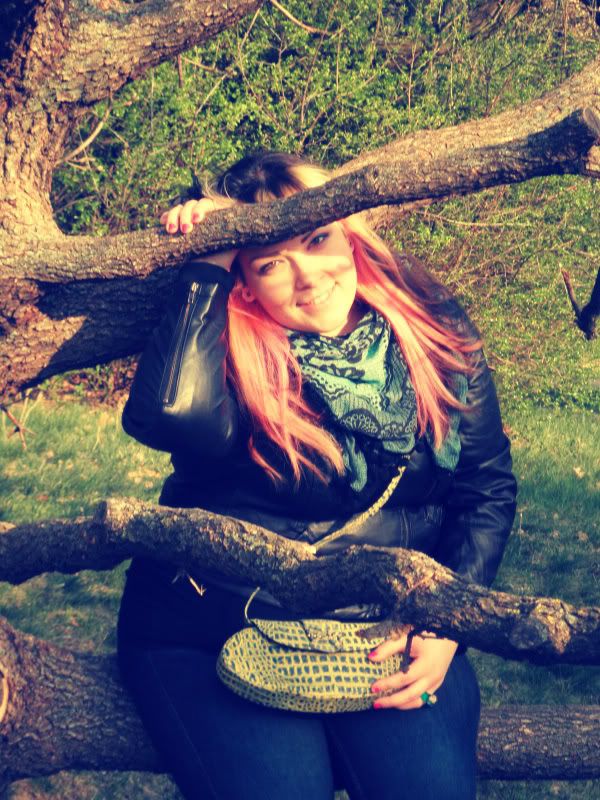 And so we came to the End of the road, and continued our voyage into the unknown.
Over and out,
A_Riot