I went to go meet a new friend for lunch a few days ago. She liked the blog and asked to talk about plus size fashion in vienna. She picked the place which was a bit pricey for my liking but it was a very nice little restaurant called "Neni" on Naschmarkt. I ended up ordering some that came in a very small plate! Haha what can I say. It was tasty. She was very nice and open and we had an amazing conversation about plus size and what it is like in the world today, exchanging shopping sources, new clubs. It was fun and nice to talk to another woman who had a similar opinion to plus size fashion and curvy women. You can see the little plate infront of me on the picture she took of me along with the cool stuff she posts on her blog
"
One pleasurable thing a day
".
Afterwards I met up with phil still hungry we went to a local grocery store and bought some spaghetti and ice cream, we ate the ice cream on the walk back to his place. It was a very nice day spent with very nice people!
I wore this dress, It's so lovely I just love it. It's for those spring days where you just want to feel cute and happy and colorful on a breezy but warm sunny day :)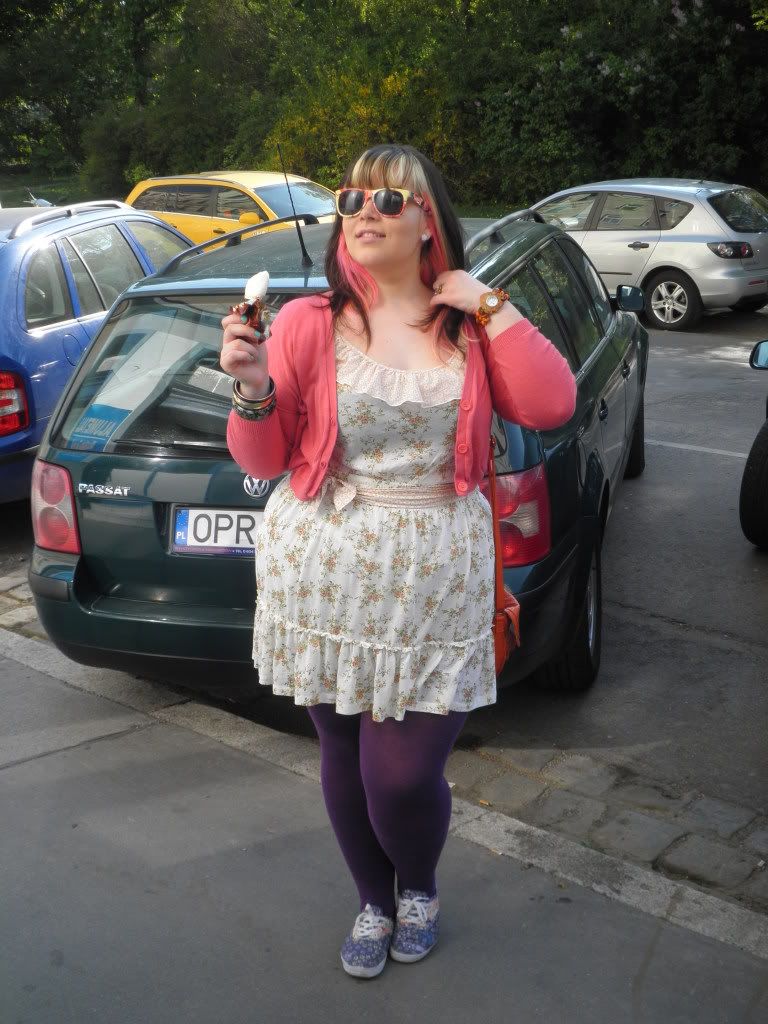 Outfit:
Dress: Mango Outlet
Cardigan,Shoes & Sunglasses: H&M
Tights: Tesco
Purse: Berska
Ice Cream Magnum Classic: Billa :D
Over and out,
Anita Riot