Black is my go to color/shade whatever. It's always been what I usually want to wear and end up wearing. I've recently started getting out of the black phase because well, I've been wearing black for years and years and years so sometimes it feels good to switch it up a little, and to step out of my shell a little thanks to my blog. However, black remains my comfort color, since this song was written about me thanks to my friends from Shock and Awe.
Make sure to check them out if you're in the Edinburgh area.
On to the photos!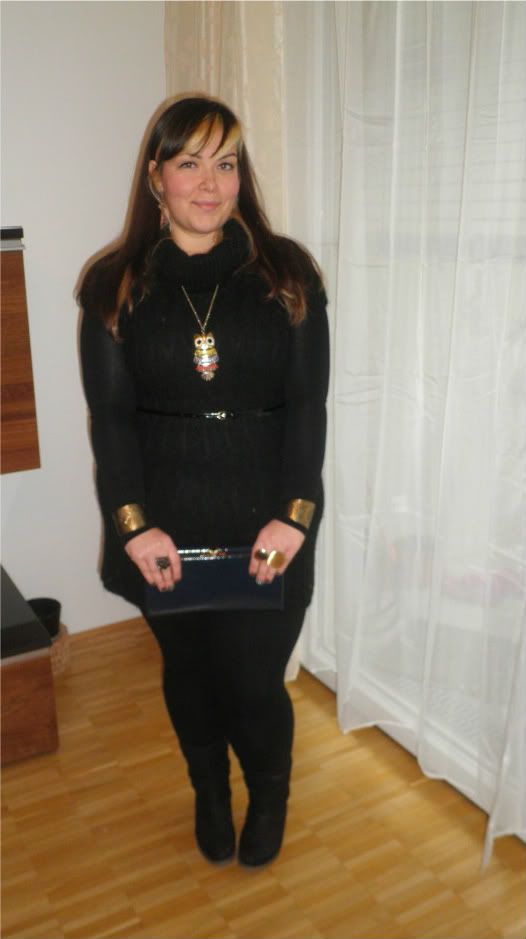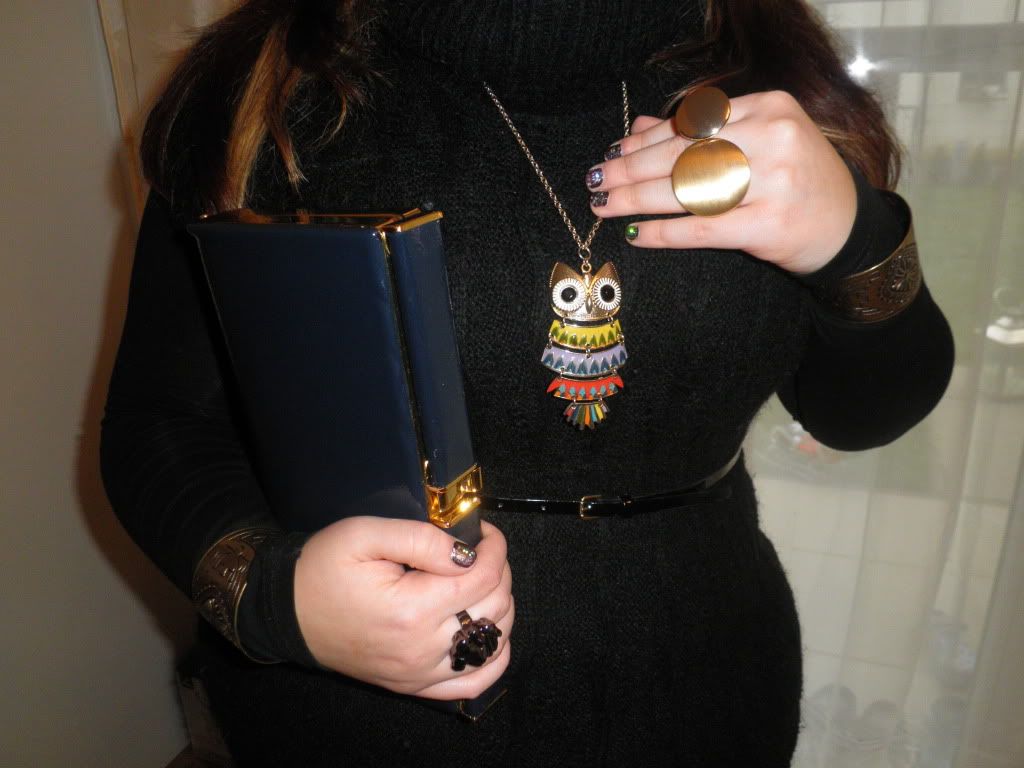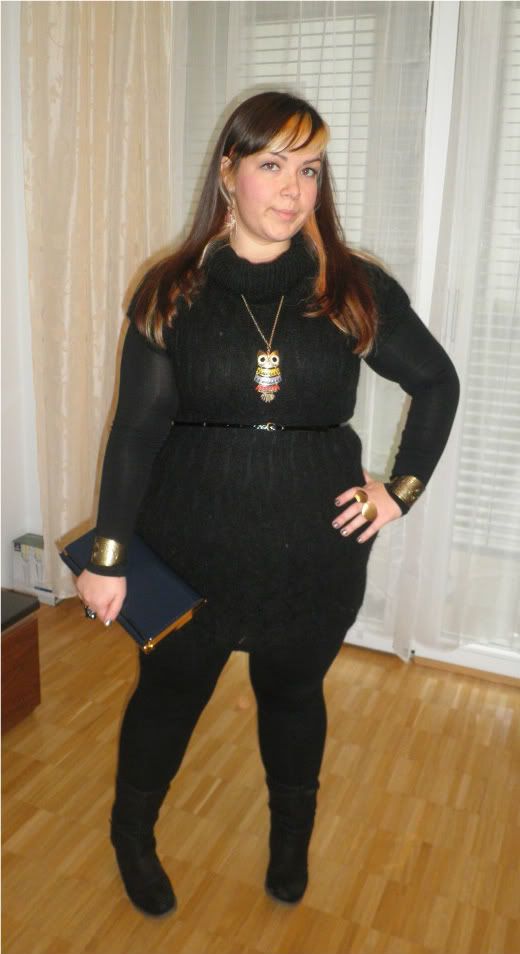 sweater dress: present, shirt, leggins rings, owl: H&M, bracelettes: Forever 21, clutch: accessories
I'm spending the evening sewing up some nice things, maybe you'll get to see what it is soon!
have a wonderful day!
Over and out,
A_Riot