So we are in the new year. I guess some of you have already posted your New year resolutions. I don't really have any specific ones. I usually don't like to do things that I'm told to do or things I feel I have to do, it ruins the fun out of it ya know ;) But I just kind of plan on being more organized, less of a procrastinator and try to convince more people that being fat is ok! Thats about it I guess.
Heres the outfit I wore on New Years Eve.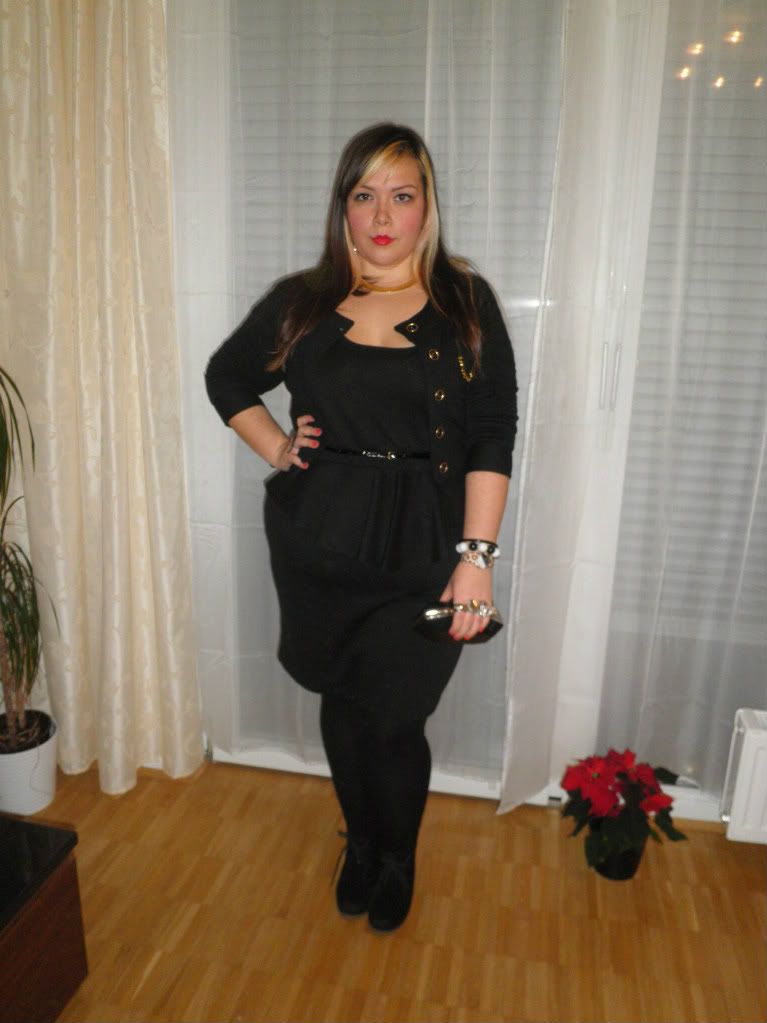 Dress: Forever 21, crop blazer, clutch: Ann Christine, wedges: rosa
I love this dress because of the ruffle above the hips and the pencil like bottom, made me feel like a vampy classy lady :) The clutch is my absolute favorite item as of right now. I have been a huge fan of Alexander Mcqueen and when I saw that he designed this clutch i was drooling over it but also losing hope of ever owning it, so you can imagine how happy I was when I saw this clutch in a Ann Christine shop during my travels this holiday season, It's not an original AQ but it still looks soo rad! :)
What are some of your New Year resolutions?
over and out,
A_Riot