Just a thought today.
If you're feeling down, remember that eventually you will find a way out of the gloomyness. Thinking positive is sometimes hard, but for that reason you need to try as hard as you can to change your perspective. It's not worth worrying over little or big things. Everything has an outcome it's your decision which way you want it to go. Life is short. Be brave, be bold and think positive it is amazing how far it can and will get you.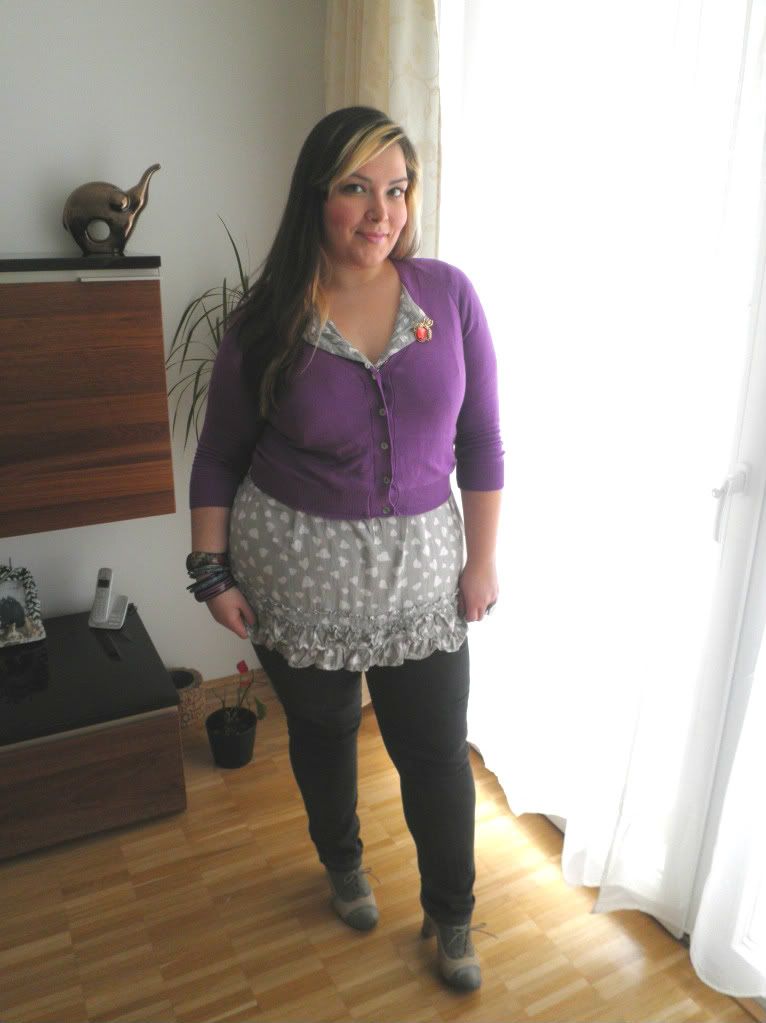 Cardigan: Zara, pants&brooche: H&M, tunica: T.K.Maxx, ring:sarah-lisa
I'd also like to introduce this ring.
It is hand made by a very talented young lady who is a jewellery student here in Vienna and as you can see she makes pretty amazing jewellery. All of her rings are completely unique and one of a kind pieces so you can be sure that no two are the same, extremelly well made (she works really hard to make these happen) and super stylish. I had to buy one as soon as I saw them and of course I had to share it with you all. Please check out her website:
Schmucke Sarahlisa
for more amazing jewellery.
photo by: Sara-Lisa
Speaking of Jewellery, don't forget to enter my Giveaway!
Over and out,
A_Riot