Good DAY!
Well, fashion week. Everywhere.
Yep, mentioned it. Moving on.
Stripes are in this year. Right? I don't know, what I do know is I love this blazer. It's great for every season! You can wear it whenever, and it can be casual and business-y, which is always cool. After I bought it I saw something similar in a nelly furtado
video
while waiting in a waiting room somewhere at somepoint and I remember not liking how she (or her stylist) styled it, even though I didn't hate it, I just like it more with this black skater dress. It's quite, how you say,
magnifique -
is what I would say if I spoke french, but I don't, so....that there's a fact.
My brain is drained from all the studying I've been doing lately, so you will have to excuse my abruptly finished sentences and the lack of coherency.
By the way, thanks to everyone who responded to the last post, you guys are great and I'm glad to have such smart blogger friends :)
Oh! and if you like or need glasses, check out my latest
Giveaway
!! It ends tomorrow!!!! Enter if you haven't already! :)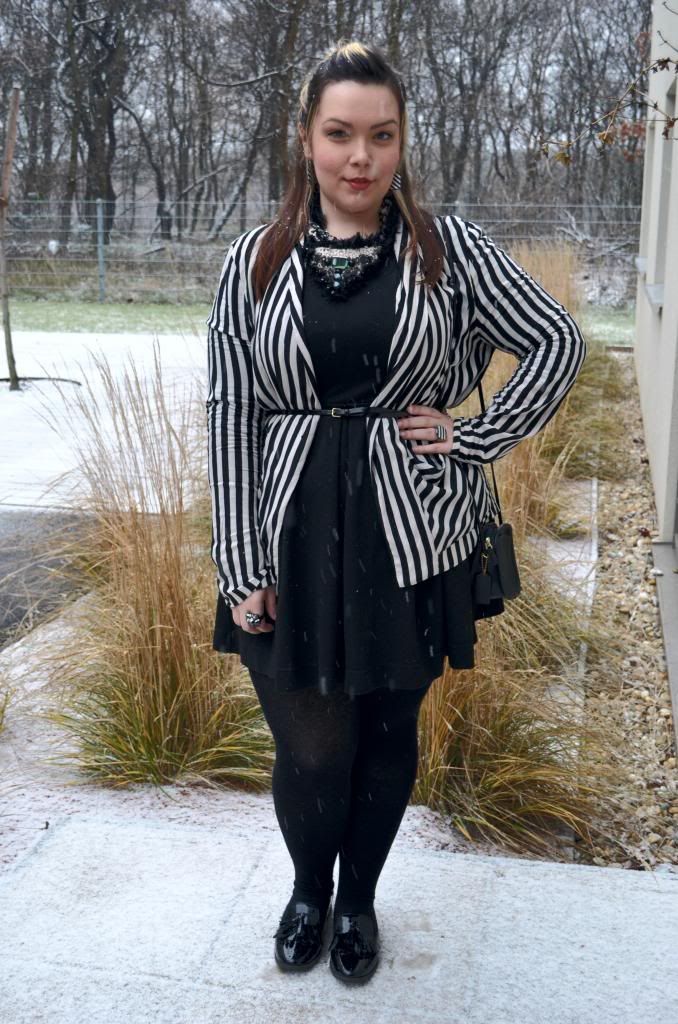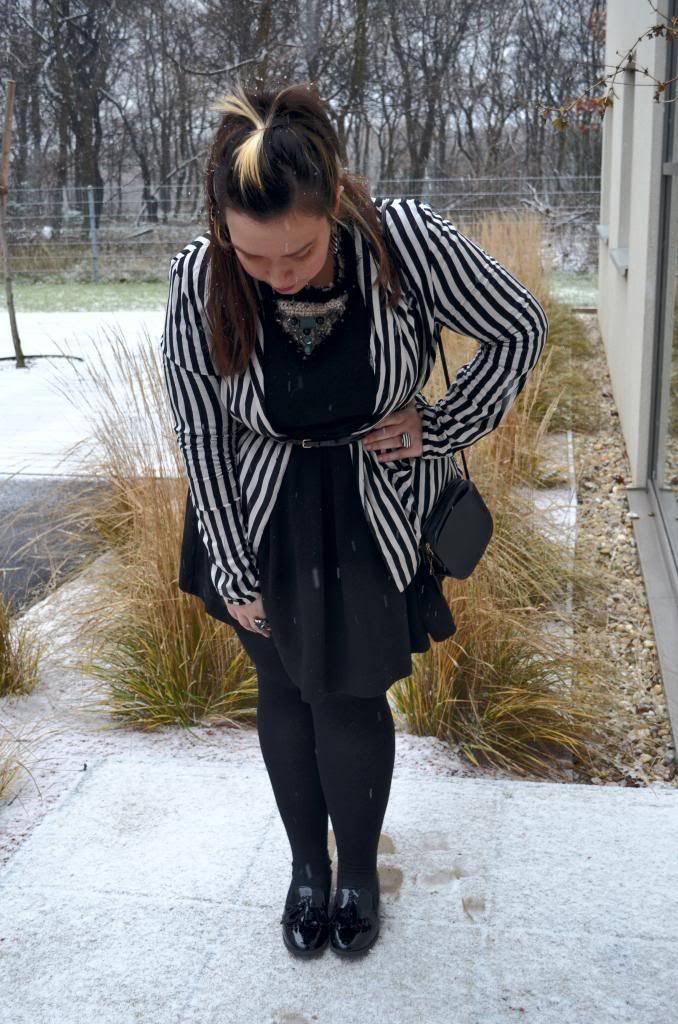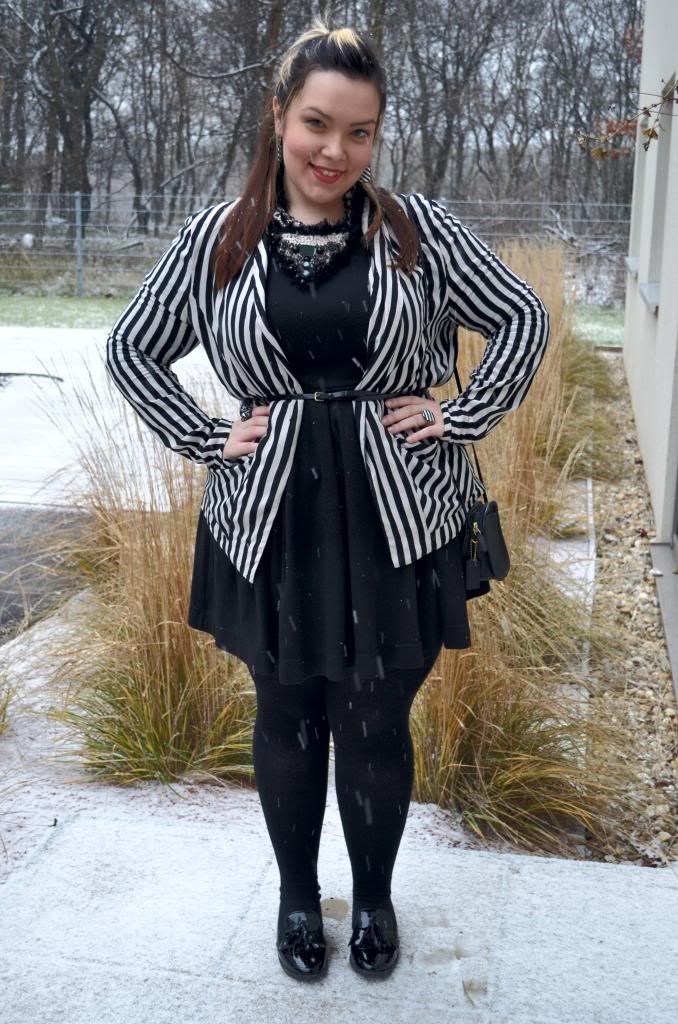 Blazer: Primark, Dress:H&M, Loafers:Zara, Purse:Vintage Coach, Necklace:Windows of Vienna, Earings&Ring:Nakit SA.
I said good day!
-Anita