This week I was lucky enough to be invited to a Fashionshow my friend
Bernadetta
told me about. It was hosted by up-and-coming vienese designer labels "
Mark and Julia
" and "
Meshit
".
I first heard about Mark and Julia at a blogger workshop called "
Vienna FashionCamp
" a few years ago, which is where I met Mark, who was extremely nice and happy to talk about their label. He explained to me at the time that they are into designing "Clothes for people, not genders" I found that extremely cool, those words stuck in my head, and I was hooked. He also said that he finds Plus size fashion very important and was the only person there who was interessted in my plus size blog which was very nice to hear from a designer. But I digress so let's get to the fashion.
The designer label has been getting a lot of buzz from the media lately and they have already recieved a number of awards at the "Evoque Style Awards" in Munich and Berlin, along with many other awards. Their collections are a combination of smooth lines and ridgid geometric shapes giving the pieces a certain creative edge that's very unique.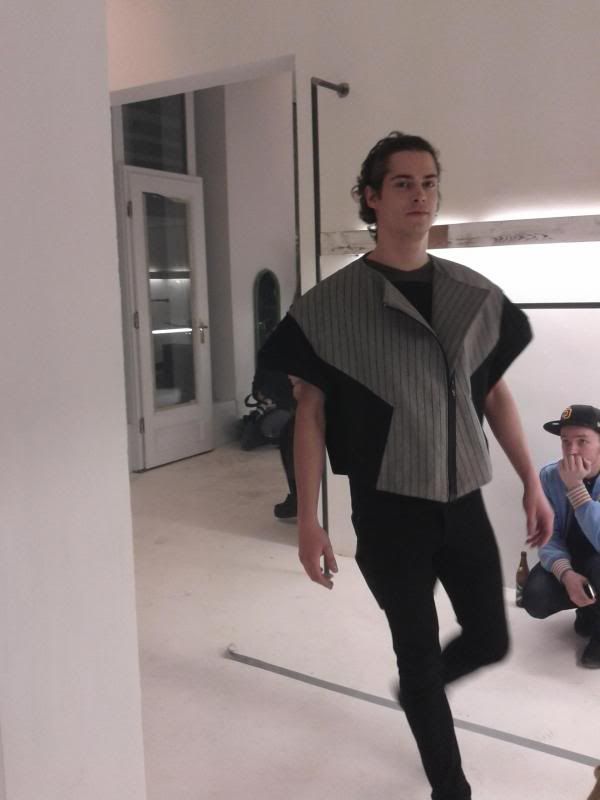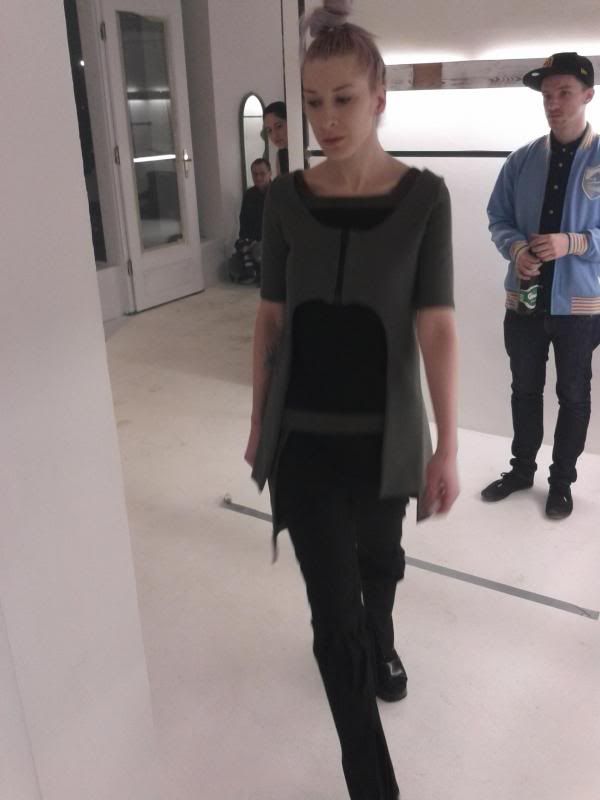 I was a little unprepared for the event as I was at the university all day and I didn't think ahead to borrow my sisters DSLR for this, but I did manage to take some amature snapshots with my cell phone, and some of the pictures didn't turn out as bad as I thought, sorry for the blurryness. Make sure you visit their website to view the whole
collection
.
The designer Label "
Meshit
" also had great pieces that just made you want to jump into spring already, even though it was their A/W 13 collection. The designer name "Meshit" is a play on words for the verb "to mesh" and they do live up to their name. It consisted of nicely collaged pieces which have a touch of retro mixed with new and fresh ideas. Forseen fashion for the future, by the talented new designer label Meshit.
The Fashion show was held in a trendy vintage store/building, which reminded me of squats and alternative venues, so I felt right at home, and the rugged look of the location was a good fit to the edgy designs of the two designers and collections. I had a great time and really enjoyed some of the pieces from their new collections.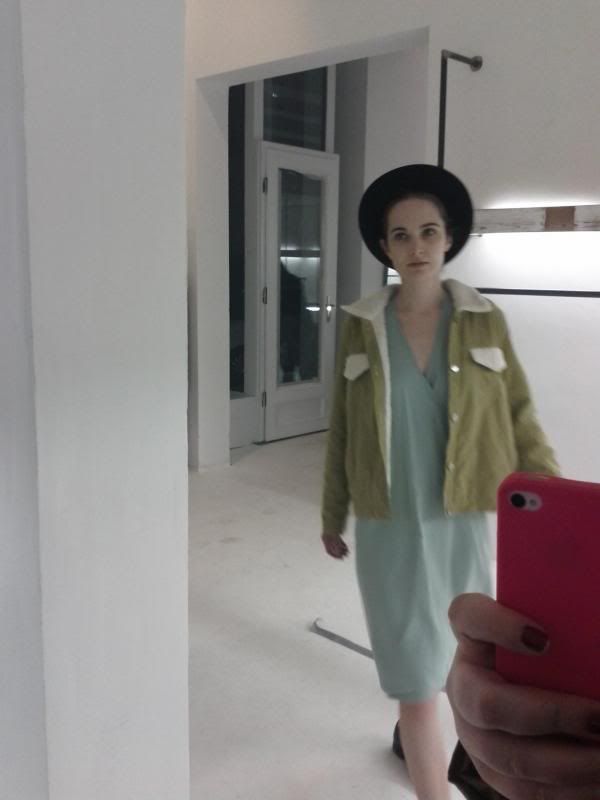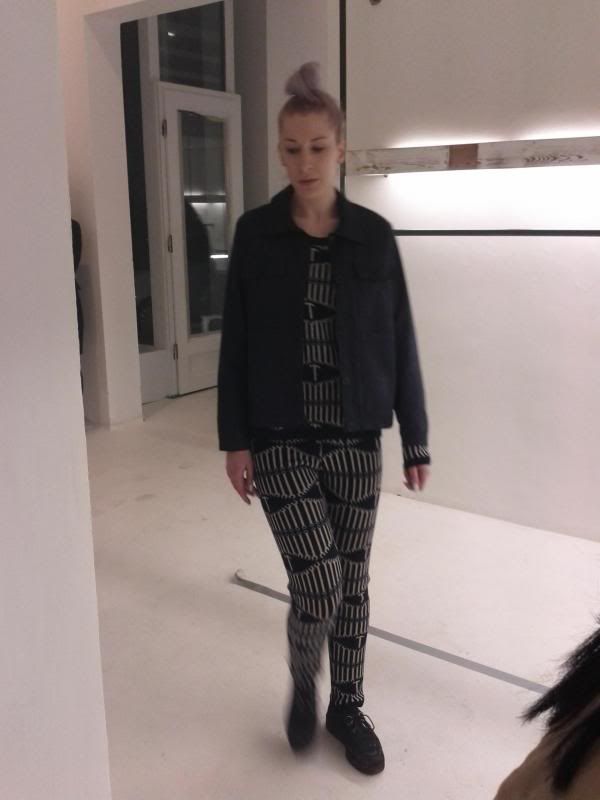 Over and out,
Anita