Hey There!
I know, it's been a while..but do you guys really wanna hear all about how I've been too busy? Probably not, so let's skip this small talk and get straight to what really counts...talking about the weather. I kid, I kid...Thanks for putting up with my cheap humor by the way ;)
Moving on...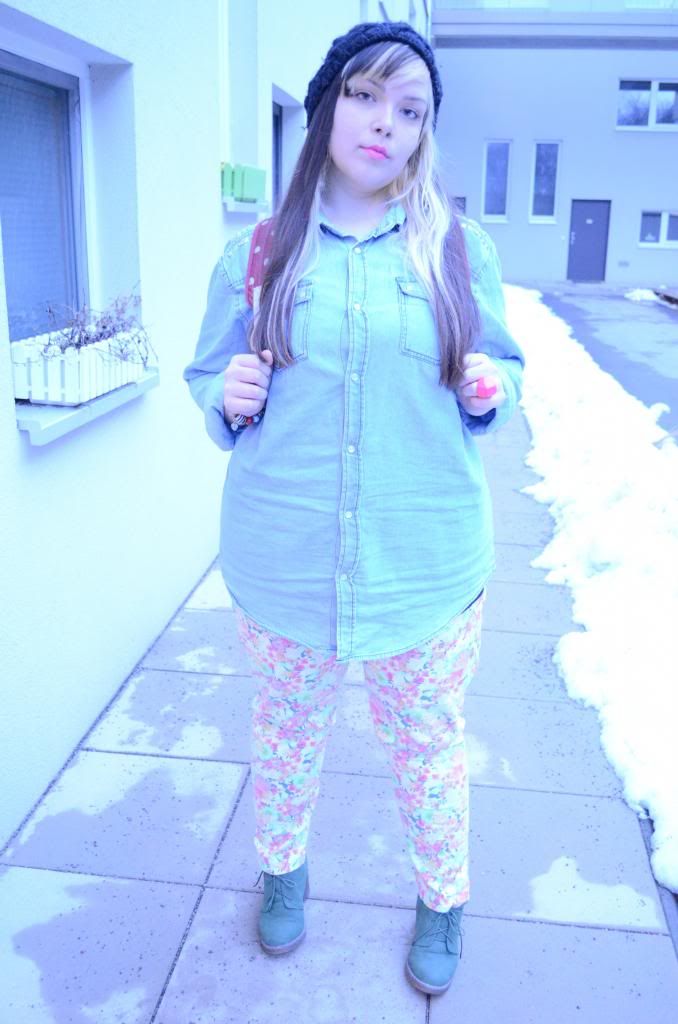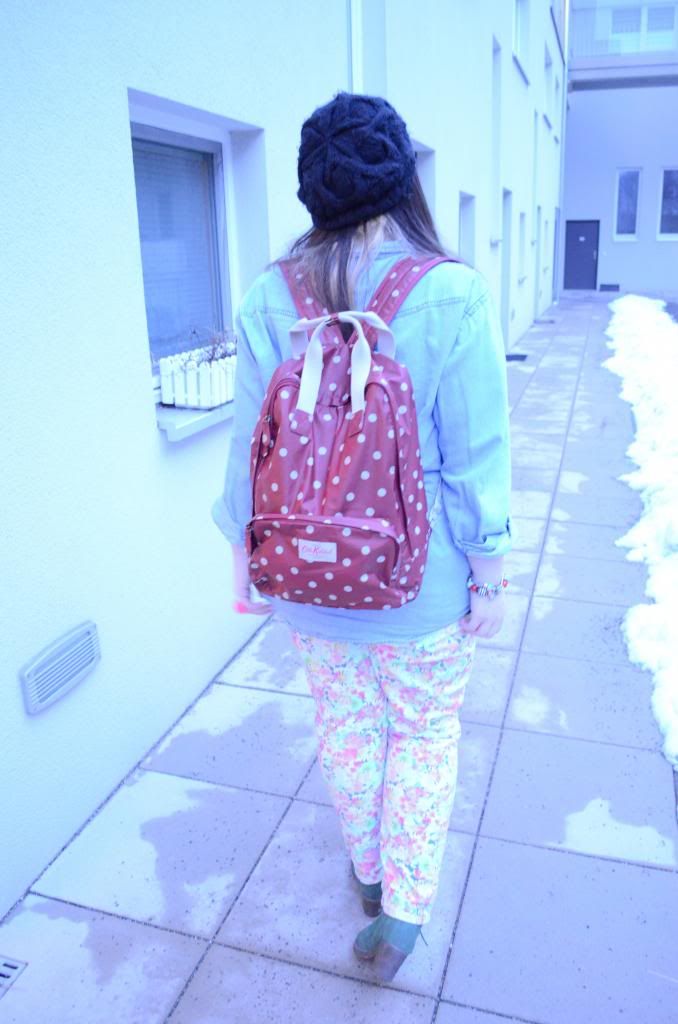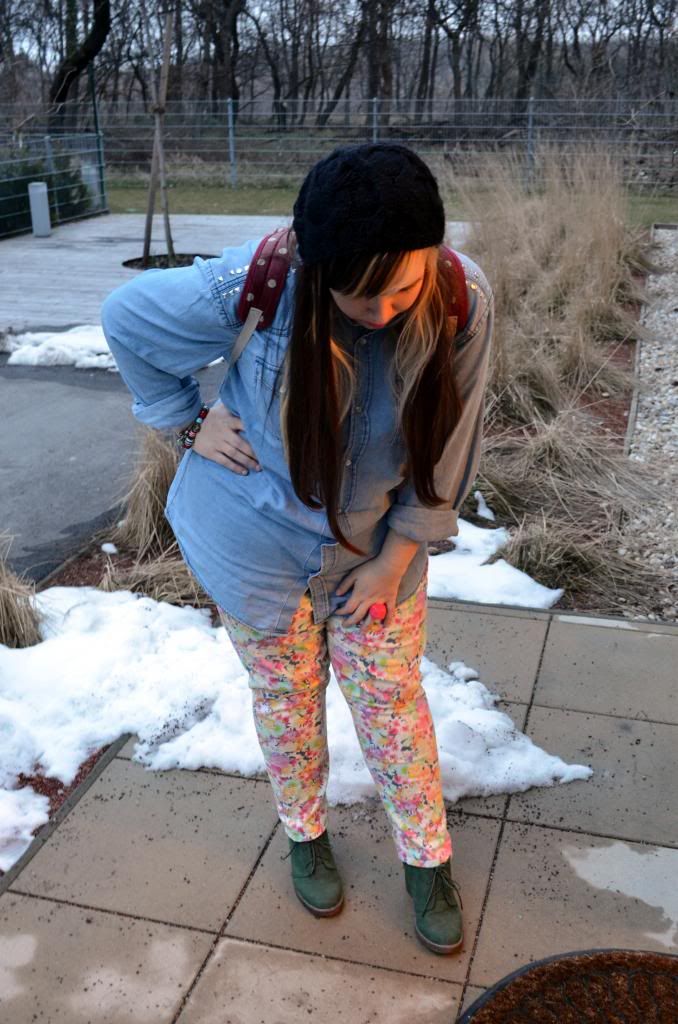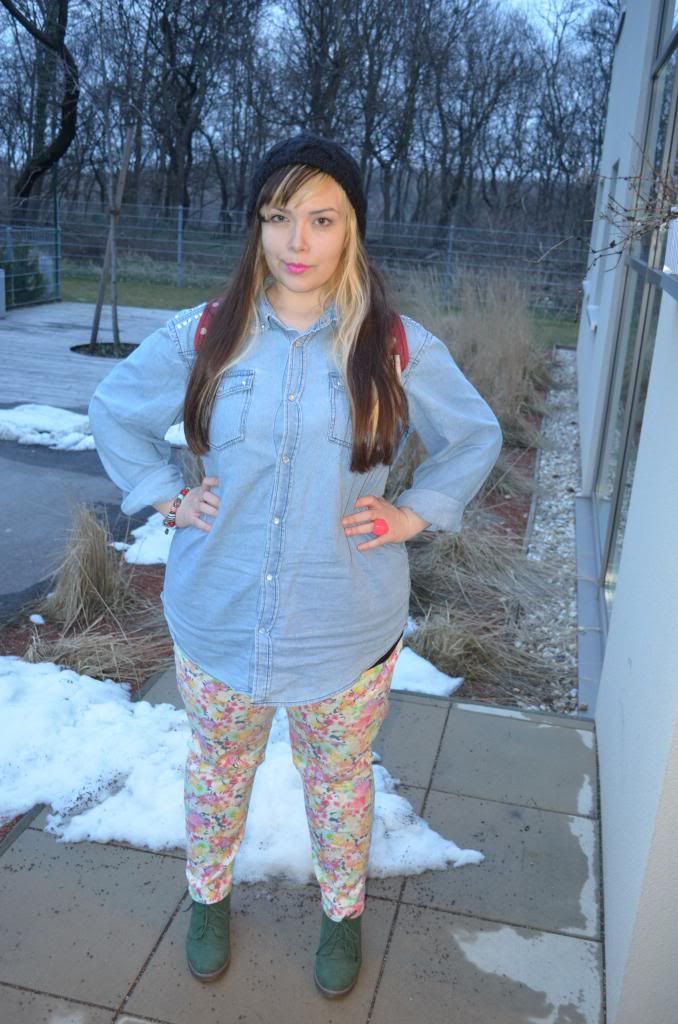 Denim shirt: C&A, Pants:H&M, backpack: Cath Kidston
I recently wore this outfit to the university. I like the
studded denim shirt
on floral look, and my
Cath Kidston
backpack hasn't seen the light of day on the blog yet so here it is! I can really recommend it if you are looking for a cute backpack that's comfortable. The straps are really good with balancing out the weight, if you have to carry a lot of heavy things on a daily basis like a laptop and books and so on.
My sister and I experimented with a few different filters on her camara during this shoot, let me know how you guys like it.
As always, Thanks for stopping by. I always appreciate it very much.
Keep being awesome.
Over and out,
Anita