I absolutely Love making things on my own and learning to sew new things. I didn't sew anything new since christmas and ever since I moved into my new room I was itching to make something new on my sewing machine, mostly because it sucked seeing my machine just collecting dust in the corner. My next mission was to sew a clutch but I just didn't find the time to do it.
Well Recently........
I was on the famous Vienese shopping street "Mariahilferstrasse" this week with my sister Mia and our Friend Borjana. About a half hour into it we saw
this adorable pouch
in American Apparel. As soon as I saw the price I was turned off. I'm actually really not a fan of things that are made out of Leather or fur, although the clutch looks fantastic style wise!
Well Borjana thankfully had a great idea to go have a look at the fabric store for some faux leather fabric to sew it ourselves, needless to say it was a great Idea. We found many awesome colors from this really soft and pretty Faux leather fabric at
Komolka
a fabric store in vienna. We split the cost of the fabric, bought two different colors of it and couldn't wait to get home to sew them. We made 4 purses all together! The outcome was a success as you can see. Now we are all very proud owners of our own adorable and colorful pouches! Thanks to our crafty skills of course :D
Kiki (Our dog) is wondering what I'm staring at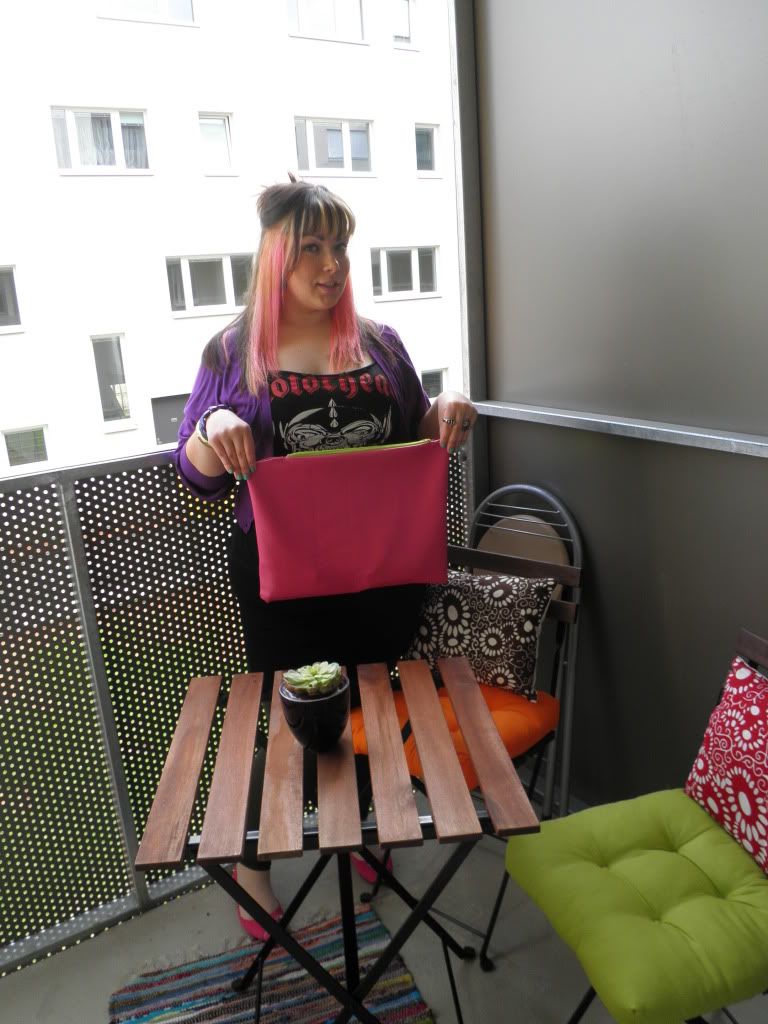 I wanted to show the bag and my rad Bistro set with cute pillows :) Chill mode: ON.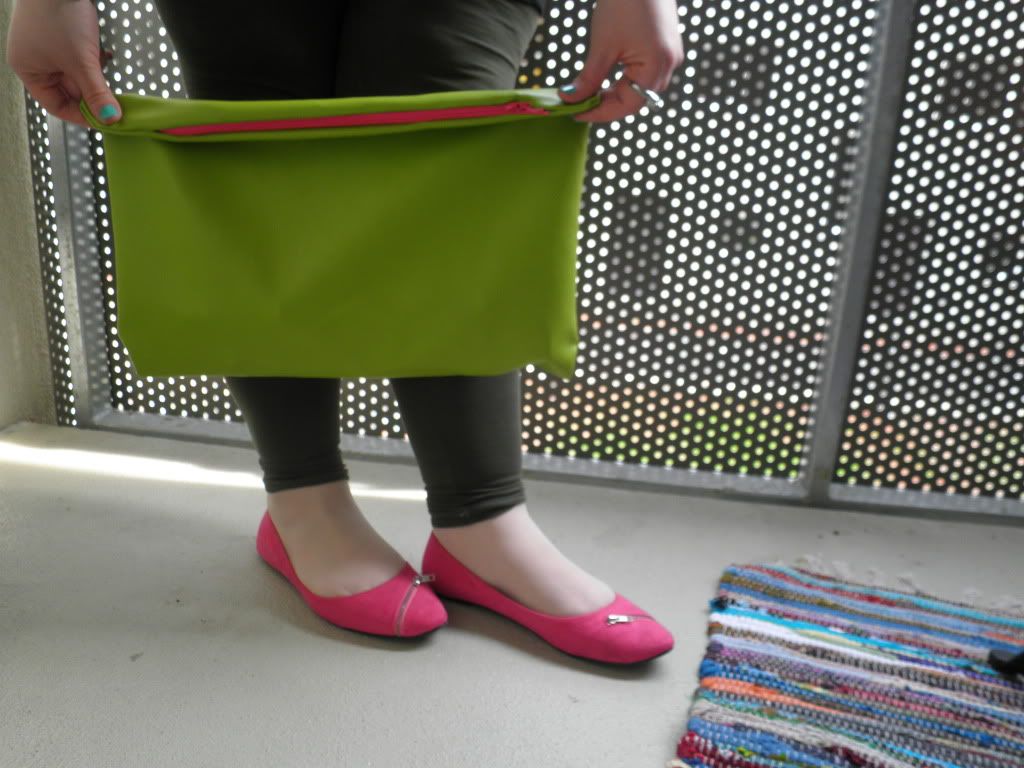 I love the Popping contrast with the green bag and the pink balerinas. Got the ballerinas at Tesco like last year or so...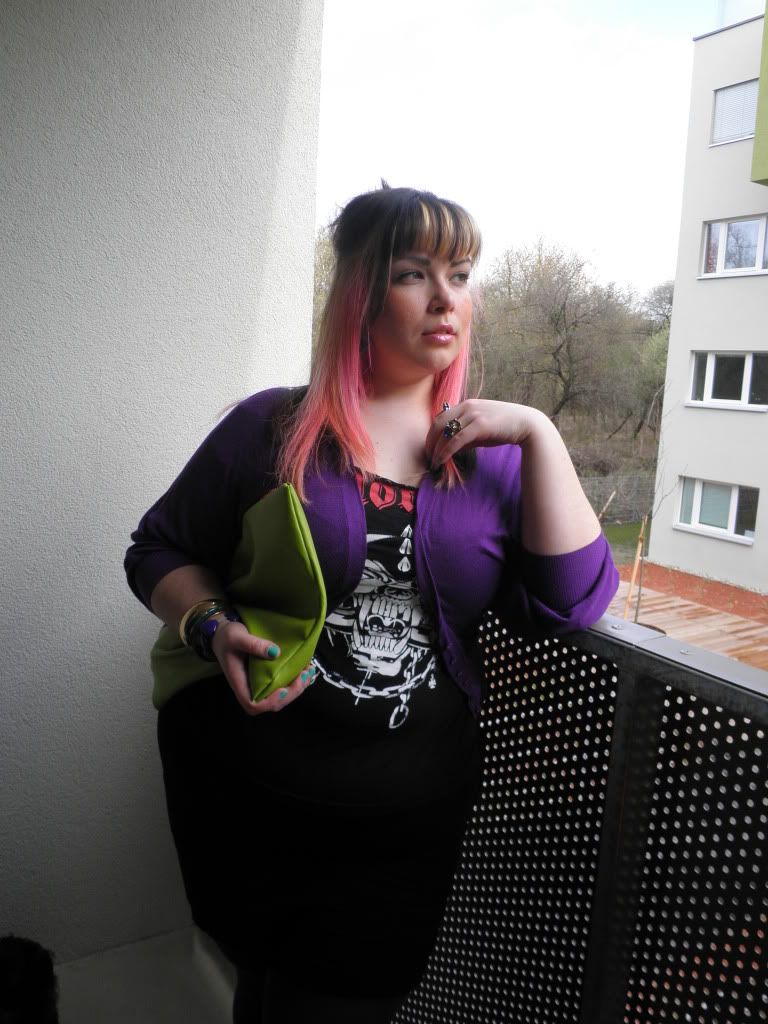 Over and Out,

Anita_Riot