So, let's pretend like I didn't forget to post about Valentines day.
My boyfriend and I aren't huge on the V-day so I guess I kinda just didn't write about it.
We usually just spend the time together on this day, order in and watch movies, super cozy super chill, which is the way we like it. There is no need for expensive gifts, if you love eachother you love eachother all year 'round.
However, I don't ever pass up the opportunity to wear heart print stuff.
So heres that!

dress & booties: Zara, clutch: accessories, Ring: h&m, earrings: claires, necklace: "dragonfly": bijou brigitte
I did make cupcakes, because well the best way to a mans heart is..... probably through his chest with a sharp object of some sort, but what do doctors and vampire slayers know...am I right?
I preffere the old fashioned way which is through his stomach! They where Yummy. I got some real pretty flowers and we shared a bottle of sparkly, while munchin on pizza and cupcakes and enjoying the movies.
Oh and I made us some foam paper mustache and lips for our lolipops.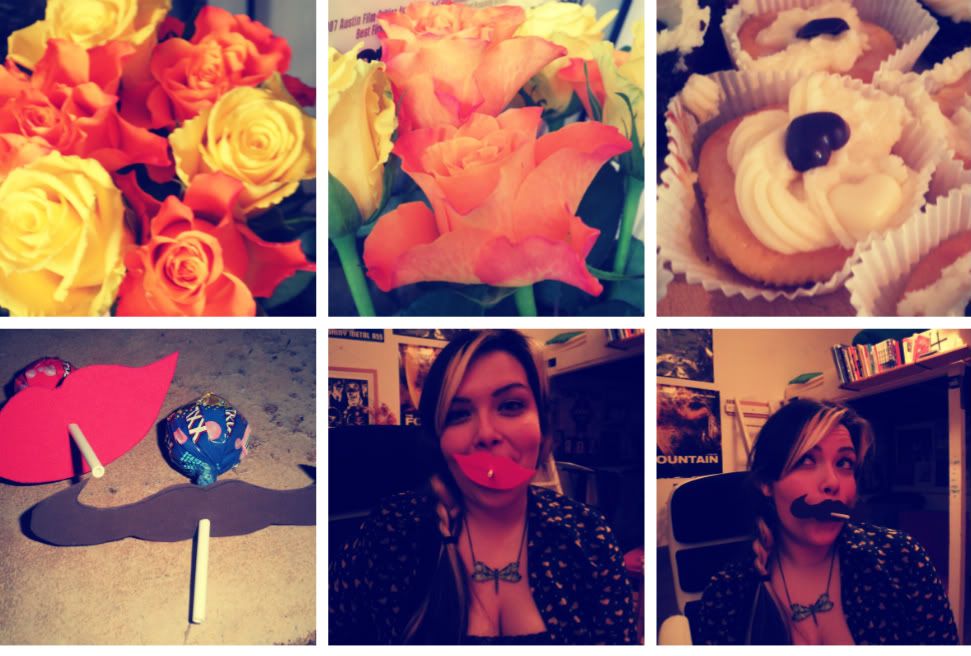 (foam paper mustache and lips found on My Blessed Life)
Hope you all have a wonderful weekend!
Over and out
A_Riot