Hey there,
I thought I'd briefly talk about something that I have very often heard ever since I started the body positive "activisim" with my blog.
People who have never really known the feeling of being bullied their whole lives about the way their body is shaped will tell me that I shouldn't put myself into a box, a label, so to speak. They say it's not such a big deal and one shouldn't take it so seriously nor personally.
Well what they are obviously not getting is that I am not putting a label on myself or others like me, I am simply trying to prove that there shouldn't be a label, and the fact that they think I'm putting myself into a labeled box of individuals proves that it's not me labeling myself, it's infact their own judgment. What I'm saying is, fat activism is about making people realize that body shaming is not ok, and name calling and fat-talk is not ok, making someone feel less worthy because of their weight is not ok. I'm not putting a label on it, I'm simply trying to remove the label that has already been set on me by society.
I'm not saying "Hey! look at me, I'm fat!" I'm saying "Hey, yes, I am infact fat, and you need to respect that. It's my body and it is personal and you are the one who should get over it." And the only way to make someone understand is by raising awareness.
I'll end this post with the words of Margaret Mead -
"Never doubt that a small group of thoughtful, committed citizens can change the world. Indeed, It is the only thing that ever has."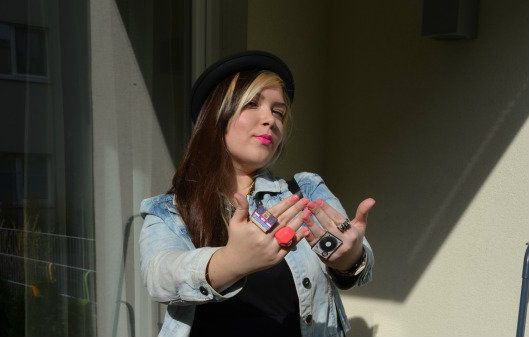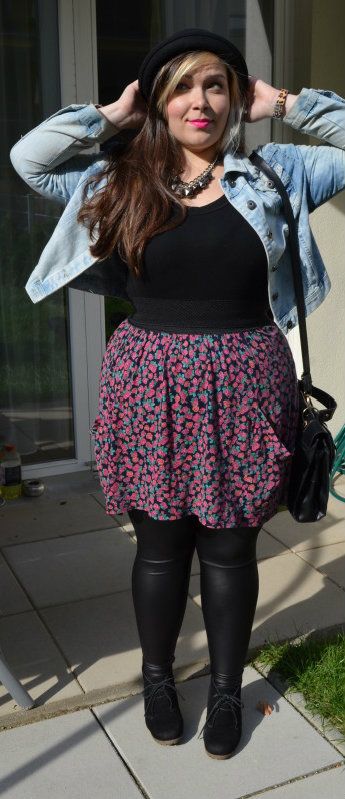 leggings, pink and silver ring, hat: H&M. skirt: Zara. square printed rings: 280 urban art. purse: OASAP
Over and out,
Anita Riot