Hi there!
Today is the beginning of the rest of your life. (actually it's just saturday but you guys get the drift :D) Don't wait for tomorrow to do what you want, because time is definitely running out weither we notice or not. Therefore you have to think....if you are unhappy about something then you have to change that something in your life, be that a small change or a radical change. We don't gain anything by being afraid of reaching our goals, you have to remember that fear is the only thing holding you back, and fear should not be acknowledged when all it really does is hold you back from the real happyness you want to achieve. You are the only person who can break through these barriers and achieve your goals, nobody else can do that for you, and that is important to remember.
Find your strength and start working towards achieving your personal happyness because life isn't going to wait.
Today I am making one of those radical changes in my life, and I'm sure it's the right decision that will bring a whole lot of happyness along the way as well as new learning opportunities! I'm excited about the new changes I made and I'm looking forward to new beginnings.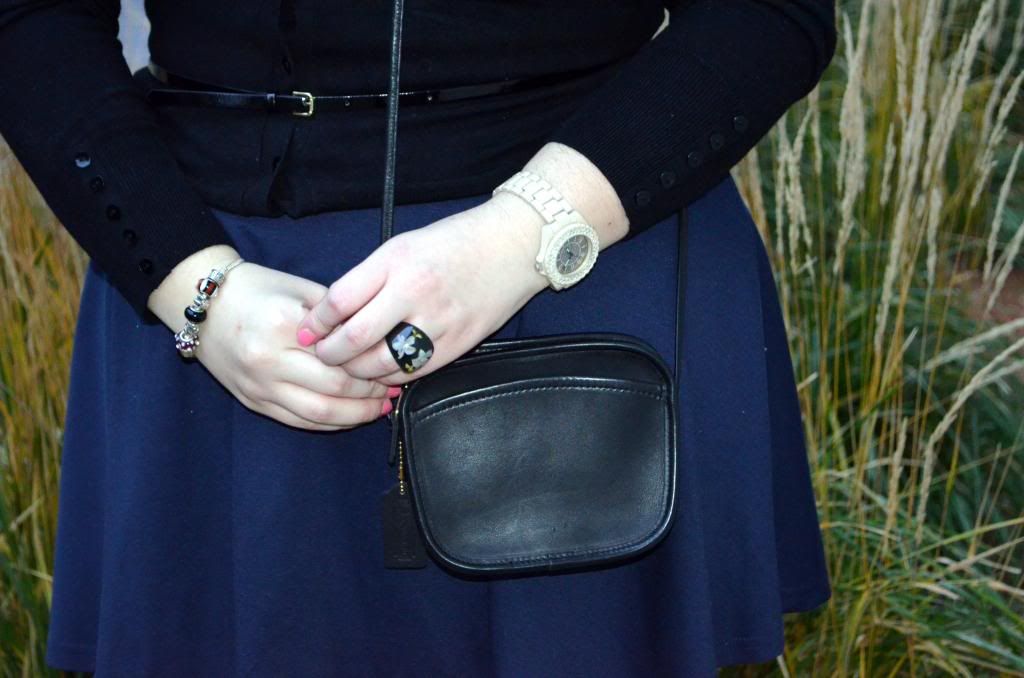 Shoes:Zara. Bag:Vintage Coach. Dress&tights:Primark. Cardigan:C&A. Bracelette:Cutey. Watch:Accessories.
Hope you all have a wonderful weekend!
P.S.
I am so overwhelmed by all of the votes I've recieved for the Navabi Blog Award 2012. Thank you all so so much! The voting is still on so to those who haven't voted yet please help me get to a city I have dreamed of going to since I was a little girl. To Vote for Thick Threads (number 86 ) click on the image below! Thank you! :)
Over and out,
Anita