Hey to all my rioters!
First of all I want to thank everyone who has voted for me in the Navabi Blog Award competition. I can't believe how many of you amazing people voted for me, I got 558 awesome votes! Even though I'm pretty sure most of it was a brigade of family members, so thanks mom for organizing that one! :P But in all honesty thank you for voting it means so much to me, even though I did not make it into the top ten I am very happy that I got to be part of it all. Who knows I might just end up at the FFFW next year in feburary...shawww right!........but a gal can dream, amirite? :)
I am trying to organize a little giveaway as a small token of appreciation for everyone who has voted for me, so stay tuned for that.
In other news...
Well, quite frankly it's the usual. I'm still working on fighting Fat phobia, fat talk and rocking the curves. It's not easy and it's even tougher when some random douchebag on the street feels the need to remind me that I'm overweight like I wouldn't have figured it out by now, but my low level of giving a fuck usually throws the haters off so let's keep working on that! High self-esteem and low tolerance for assholes without brains! Let's do it ladies and gents!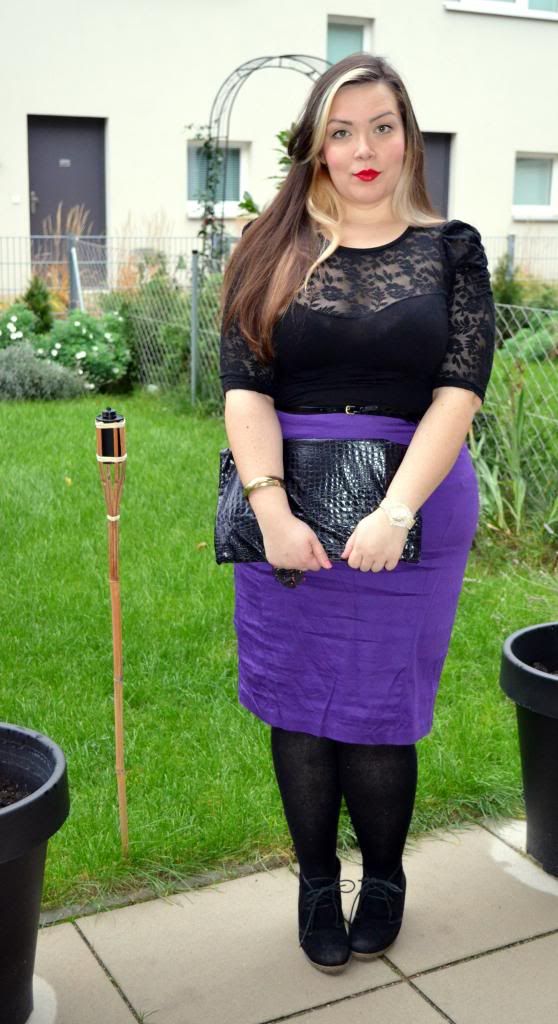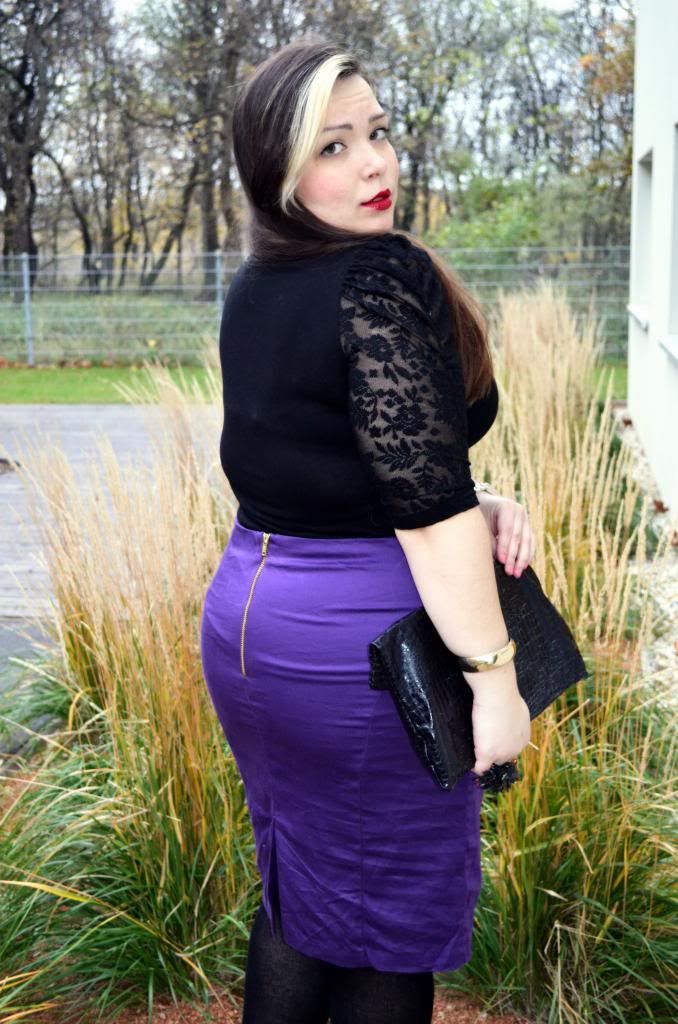 clutch: DIY, watch: Ann Christine, ring:Bijiou Brigitte, pencil skirt:Primark, Top:Kik. belt:H&M, booties:Small boutique called rosa
Over and out,
Anita Riot