Hey everyone!
Coming at you with a quick post here. I recently DIYed some studs on a denim shirt. So yaay for studs! ;)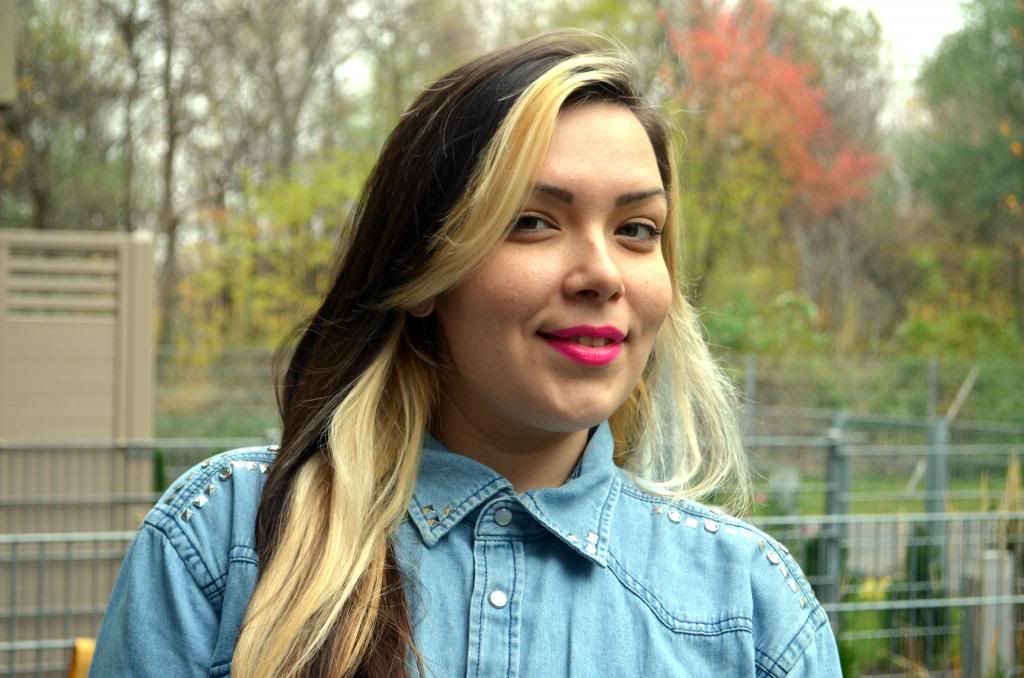 It was real easy and quick. All I did was go to a hobby store and buy some iron on studs, I arranged them on the shirt and ironed them on. It worked really good and it was super fast. The whole thing took about half an hour. it was a fun little project and I'm quite satisfied with how it turned out. The shirt is from the mens section at C&A.
I really love this skirt too because it has a leather like illusion even though it is just a shiny fabric that tricks your eye. I thought the Skull ring clutch gave the whole outfit the edge it needed, it's just so freaking amazing, it's still one of my favorite clutches even though I've had it for over a year already.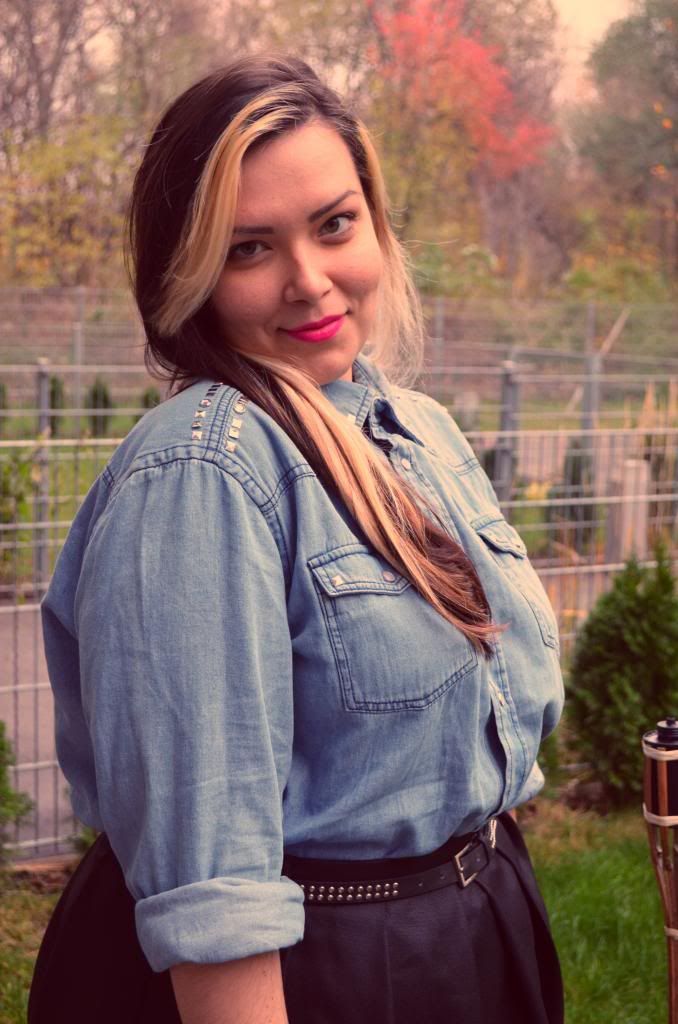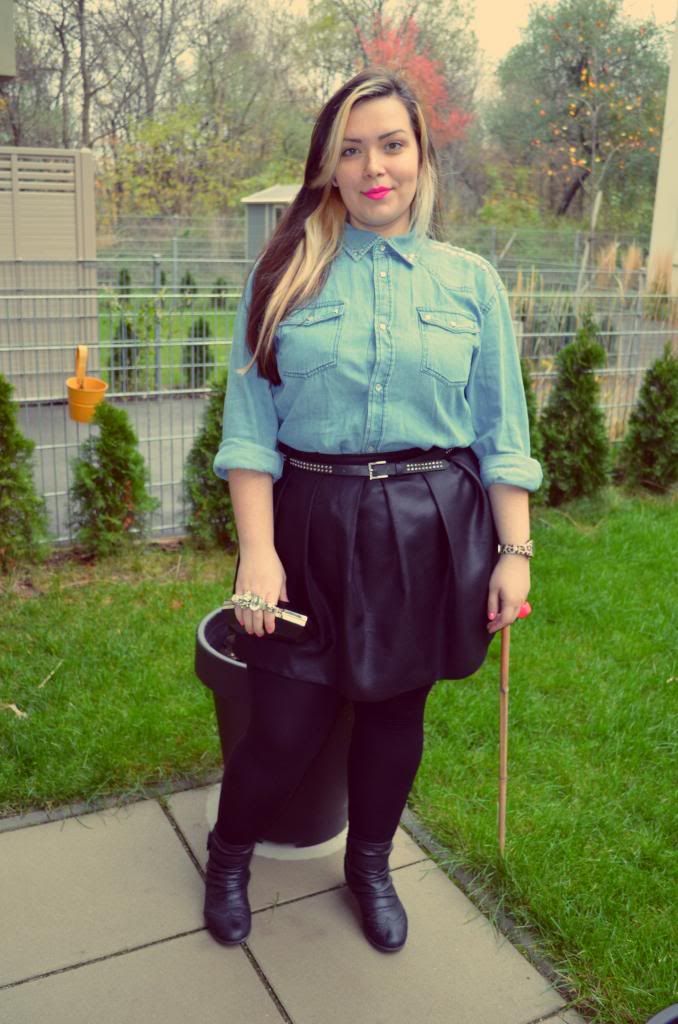 Shirt: C&A. Skirt: Primark. Belt and ring: H&M. Clutsch: Ann Christine
Also I would love for those of you who haven't voted yet to go vote for my blog (NUMBER 86) and help me win a trip to Full Figured Fashion Week in London. It would be an absolute dream come true for me. Thank you in advance and I'll have a giveaway once it's all over as a little "thank you" for voting.
Just click on the Image below slecet number 86 and you did it! :)
Hope you guys are having a good monday so far.
Over and out,
Anita Riot