I have been invited to participate in a competition to win the curvy blog award from Navabi. I need your votes to help me out here! I could win a trip to the Full Figured Fashion Week in London! Which would truly be a dream come true!! So please help me get there by voting for Thick Threads (number 86)
This weekend my friend
Bernadetta
and I went to a charity flea market organized by austrian bloggers. It was in a big hall with lots of tables full of awesome clothing, jewelery, accessories of all kinds and even books and DVDs. It was nice seeing the blogger community all in one spot and at the same time eyeing their goodies and finding great things at great prices. I didn't have time to be part of it this year, but I will try getting my own stand in the market next year.
I got this really pretty Anna dello Russo keychain from the H&M collection for a steal! I don't need any more keychains but I thought I'd DIY some earrings out of the charms since it was really cheap.
I also got this amazing handmade necklace by the talented Vanessa Otto from
Windows of Vienna
who designs her own jewelery, she only made one like it so it is one of a kind. It's so amazing I love it.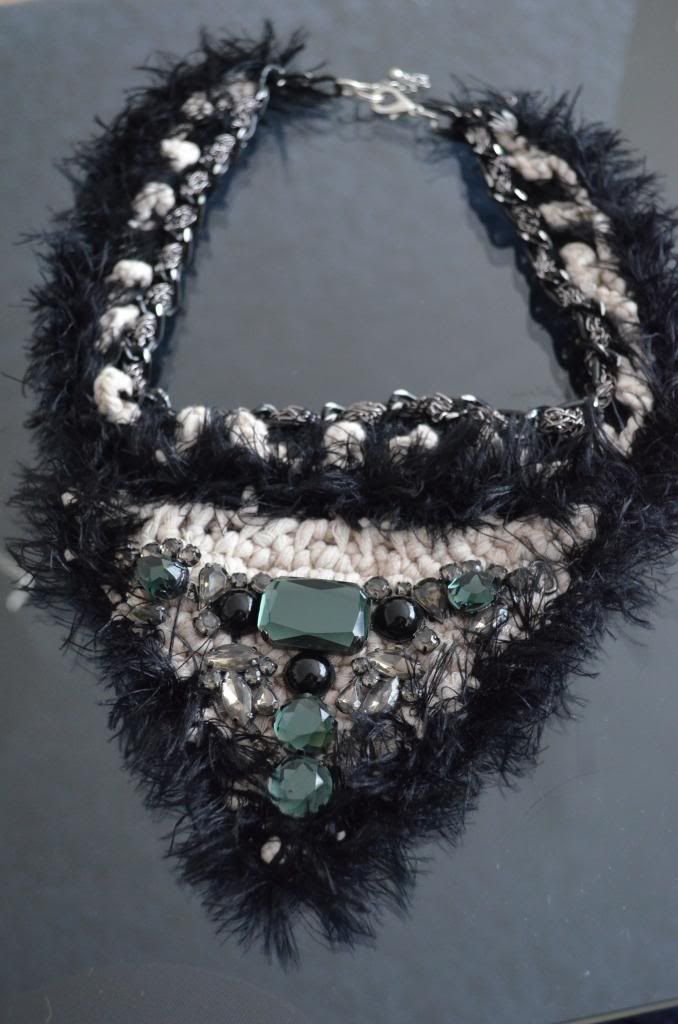 I also got this pendant for a mere 50 cents! how cool right?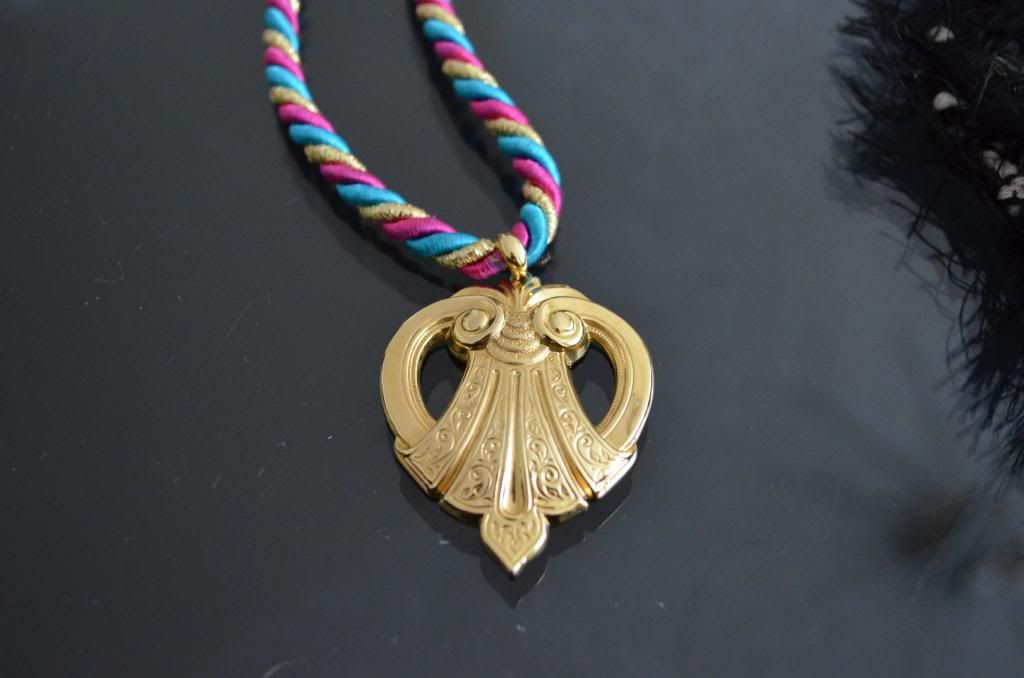 My outfit was a simple daytime, coffeehouse - shopping date outfit. I love that the sweater is long in the back as well as the huge houndstooth print on it. These pictures really don't do the pants any justice, the color is originally so much more vibrant, which is why I chose to wear my pea colored military coat with them.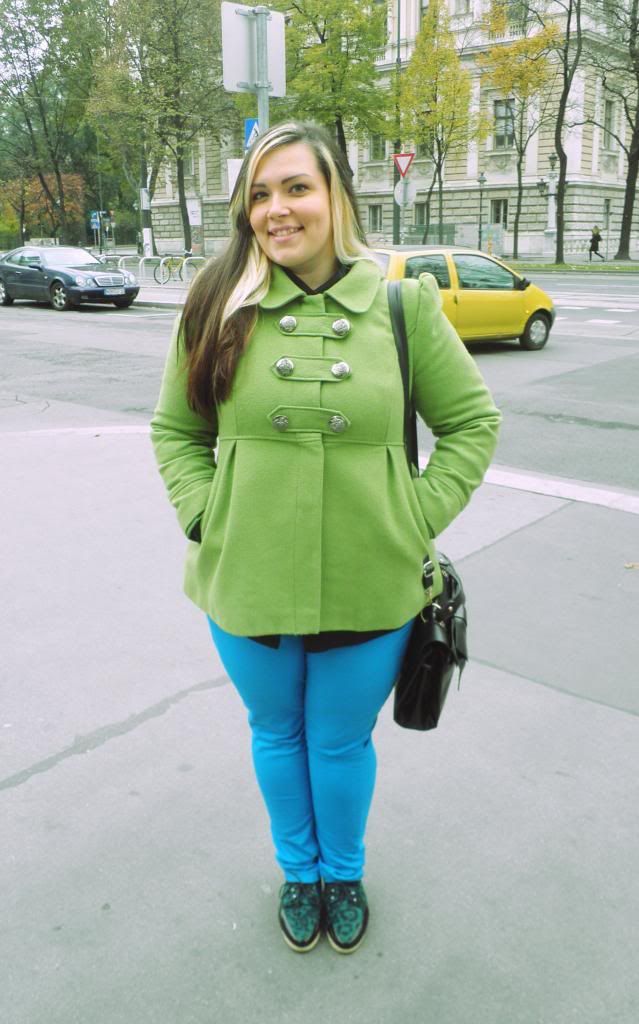 sweater: C&A. black shirt: Boyfriends closet. pants: PRIMARK. jacket: NEXT. shoes and bag: OASAP
All in all it was a fun day and I was glad to spend some time with the gorgeous
Bernadetta
again.
And Please don't forget to vote for Thick Threads (number 86) by clicking below
Anita Riot