Hey there!
I've been busy with life. You know how it is. New year, New beginnings, new responsibilities, new exams, new stress! Or old stress? Well it's just a full circle again. But I didn't forget about blogging! So here we go!
This outfit is something you can wear to the office and go out for some cocktails with colleagues after work. I really love the glamour of the peplum dressed down with the over sized houndstooth sweater. It's a business/casual look and can be worn to many different occasions.
Hope you all had a wonderful start into the new year!!
Thanks to everyone who has kept supporting the blog during my absence! you guys rule!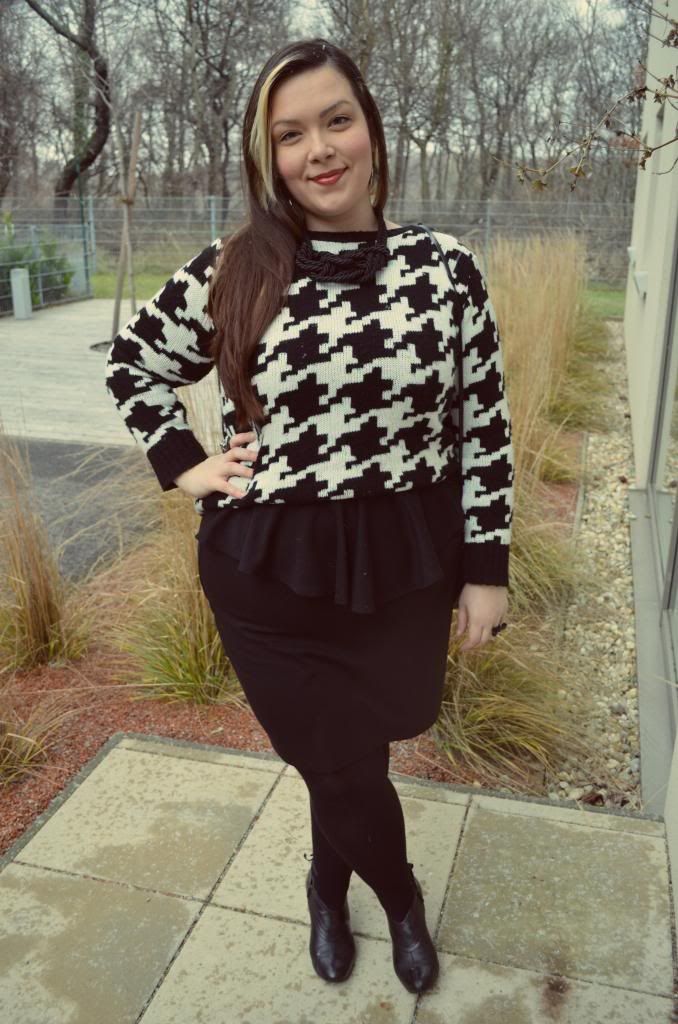 sweater: c&a. Dress: Forever 21 plus. bag: Coach vintage. booties: Sisters. necklace: Sisters DIY.
See you soon!
Over and out,
Anita