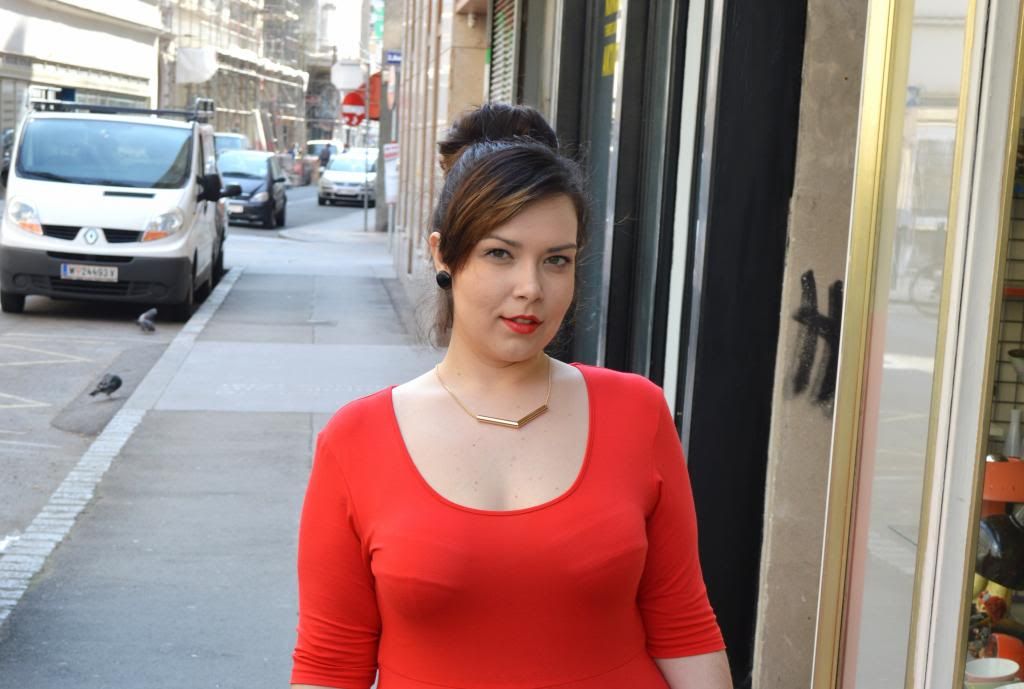 I recently had the opportunity to be part of a blogger project for the Plus Size clothing website
Navabi
. The project was called "The Lemon Experience" and Navabi decided to surprise a few fashion bloggers with a couple of "secret packages" adding up some suspense of what is to come next for the website, and later on surprising us with an item from the designer label Manon Baptiste.
Manon Baptiste's
clothing line is really impressive, their clothes are very beautiful and the cut and fit appear to be specifically tailored for fuller and curvier figures. The sizing was cut a little bigger, so I ended up ordering one size smaller than usual, I would suggest checking the size chart and measuring yourself before ordering.
I chose
this dress
because this particular color is so vibrant and captivating, I don't have anything in this color in my closet, and a dress this long, in this color is just mesmerizing. It comes in black as well but I, personally, just had to have it in this wonderful red. I also really love the sleeve length. The material is stretchy and hangs down sort of like a drape, which makes the fabric swing back and forth, adding charm and elegance to your steps as you walk.
Another great thing about this dress is that it can be worn for almost any occasion and any time of day: noon, afternoon and evening, it's one of those base items you need to have in your closet for all occasions. Less is truly more with this dress, which is what makes it so great.
I love the dress and want to thank Navabi and Manon Baptiste for this great opportunity.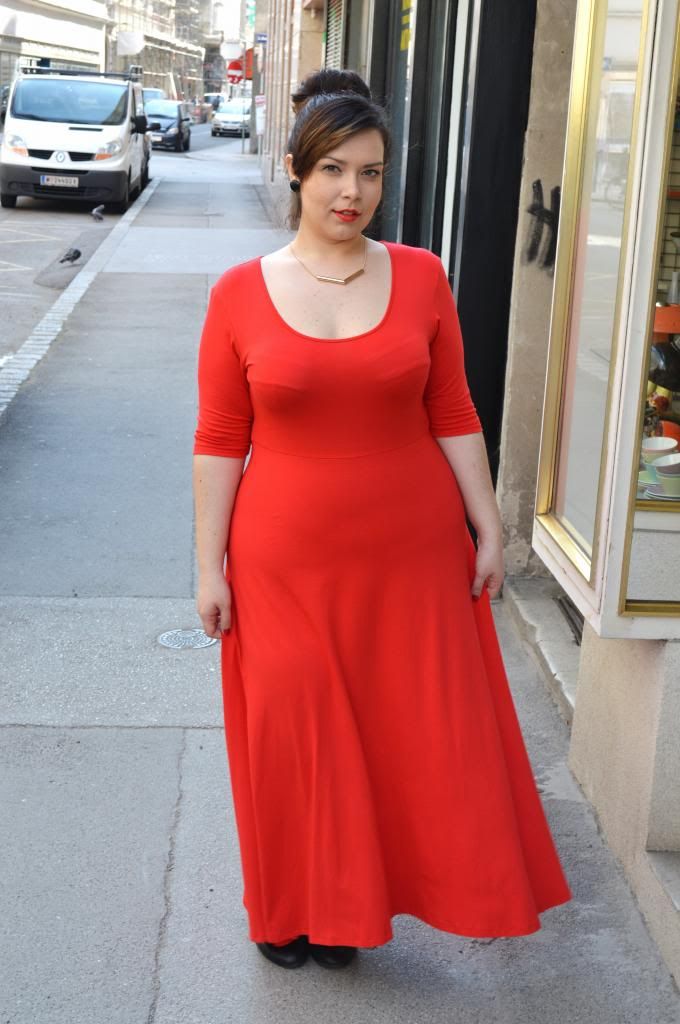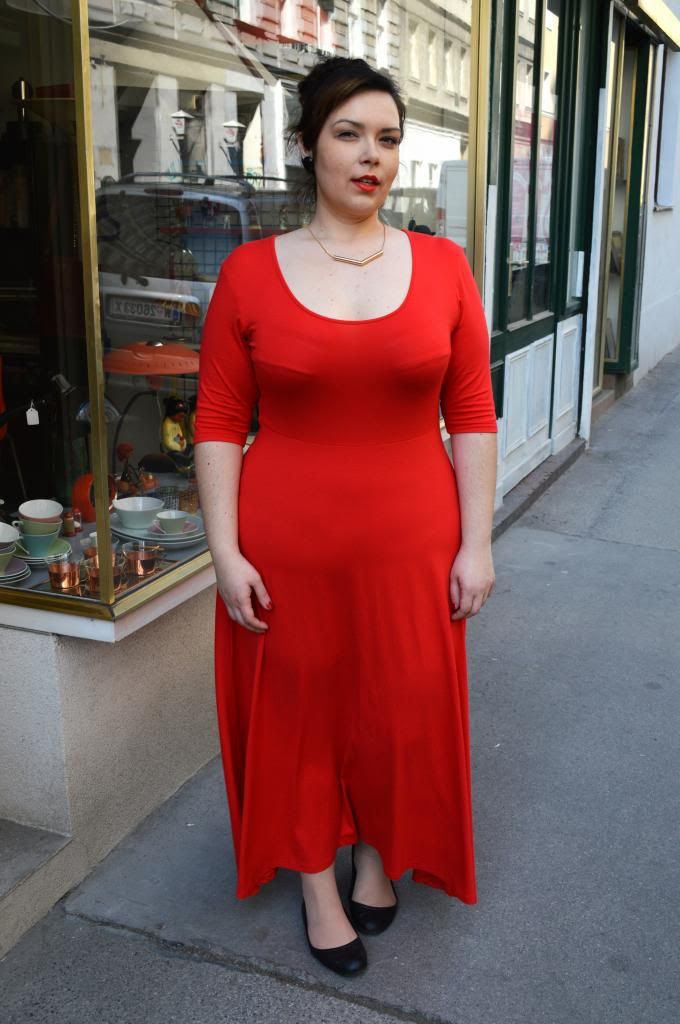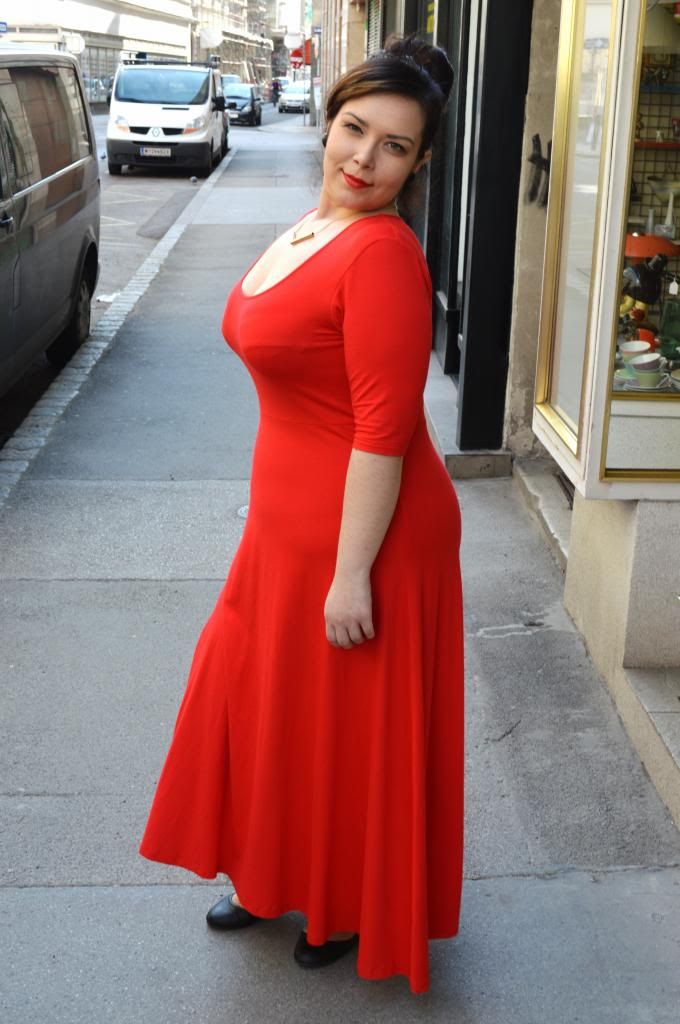 Thank YOU for stopping by!
xx
Anita